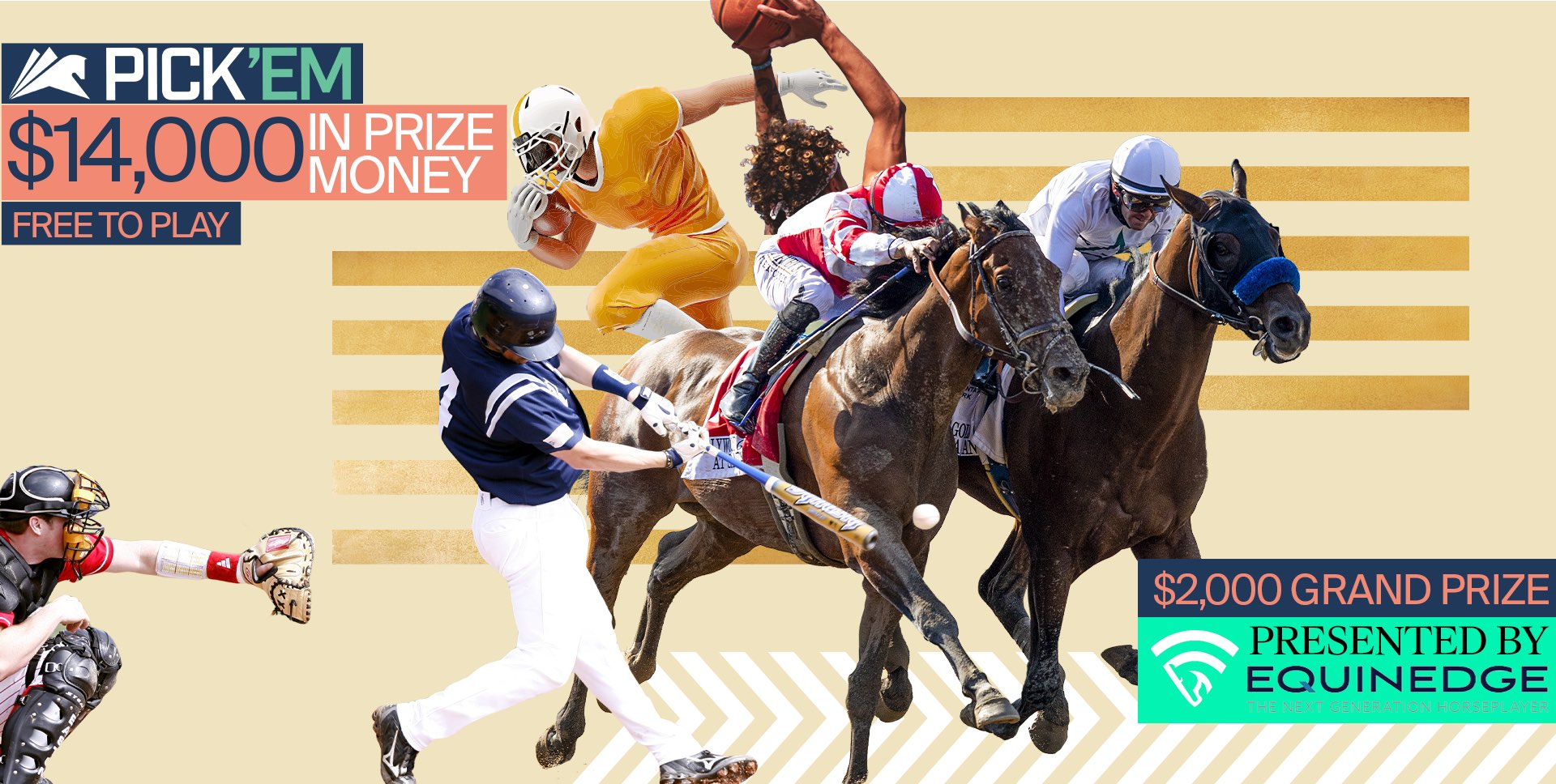 Every Saturday and Sunday you could win $500 if you make the most correct picks mixing horse racing and other major sports props.

Plus, if you make the most total selections from December 26 – June 16 you will win $2,000!
Sports Betting Challenge
Getting Started
Create an account by Signing Up. Be sure to use your

real email address and cell phone number

, to confirm your contact information to be eligible for prizes. (One player registration per-person, make sure to read the official rules)
View available cards to play when they become ready, for every Saturday and Sunday during the 2024 Classic & Hollywood Meet.
Pick your winners on the card from the available selections.
You will receive

+1

point for each successful selection after results are finalized.
You will

not be penalized

for an incorrect selection, or for skipping a card prop altogether.
Winners will be determined as per the rules.
On-track attendance at Santa Anita Park may earn you bonus cards to play for more points! Pick up your bonus cards at the Main Thoroughbreds Center.
Have fun and good luck!

Log In / Register Now